Print Details
Model - Drinks Order Coasters on Thingiverse
Printer - Creality Ender 3
Resolution - 0.2
Infill at 20%
Filament used - Geeetech Silk Gold and Prusament Galaxy Black PLA
Printed on a glass bed
After importing your choice of coaster in to PrusaSlicer, your screen should look similar to the image below.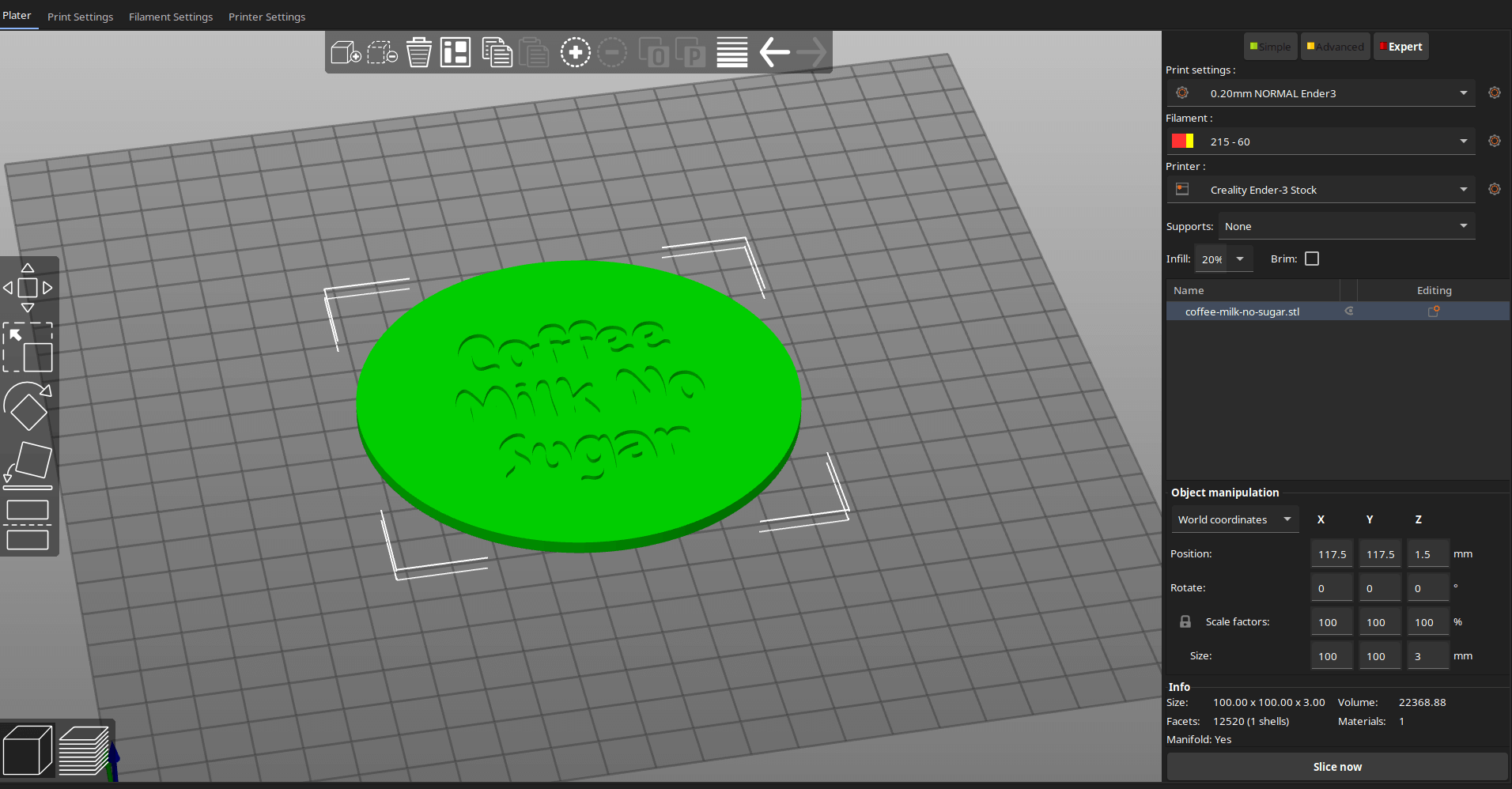 I used a 0.2 layer height, 2 perimeters, 5 layers top and bottom, and 20% infill.
Now "slice" the model, and you should see a screen similar to the image below.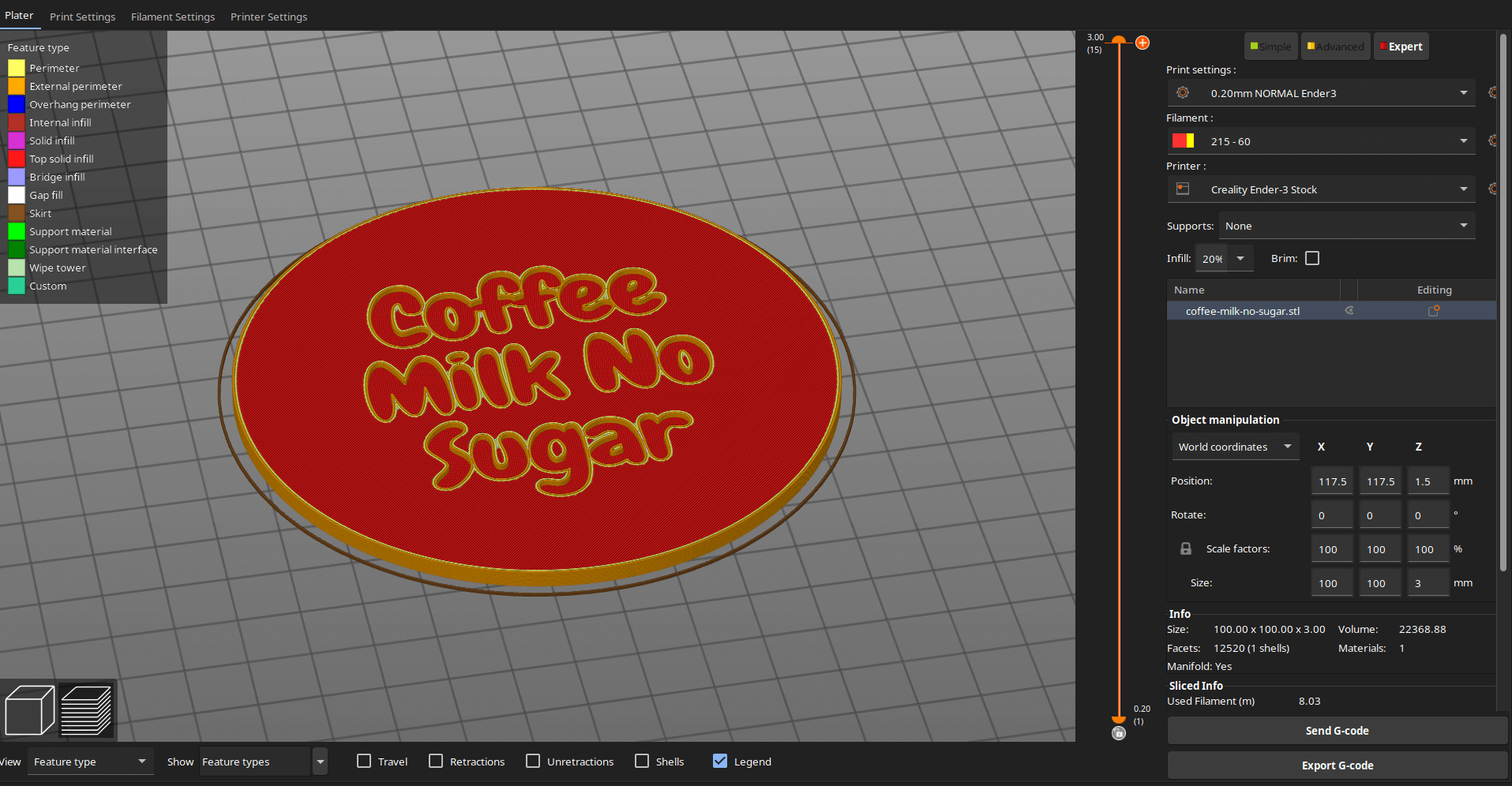 The model is now ready for printing. However, if you would like to print in two colours with the Ender 3, then there are a few more steps.
Drag the top layer line down until you reach the first layer where the text appears, and click on the "+" button, like the image below.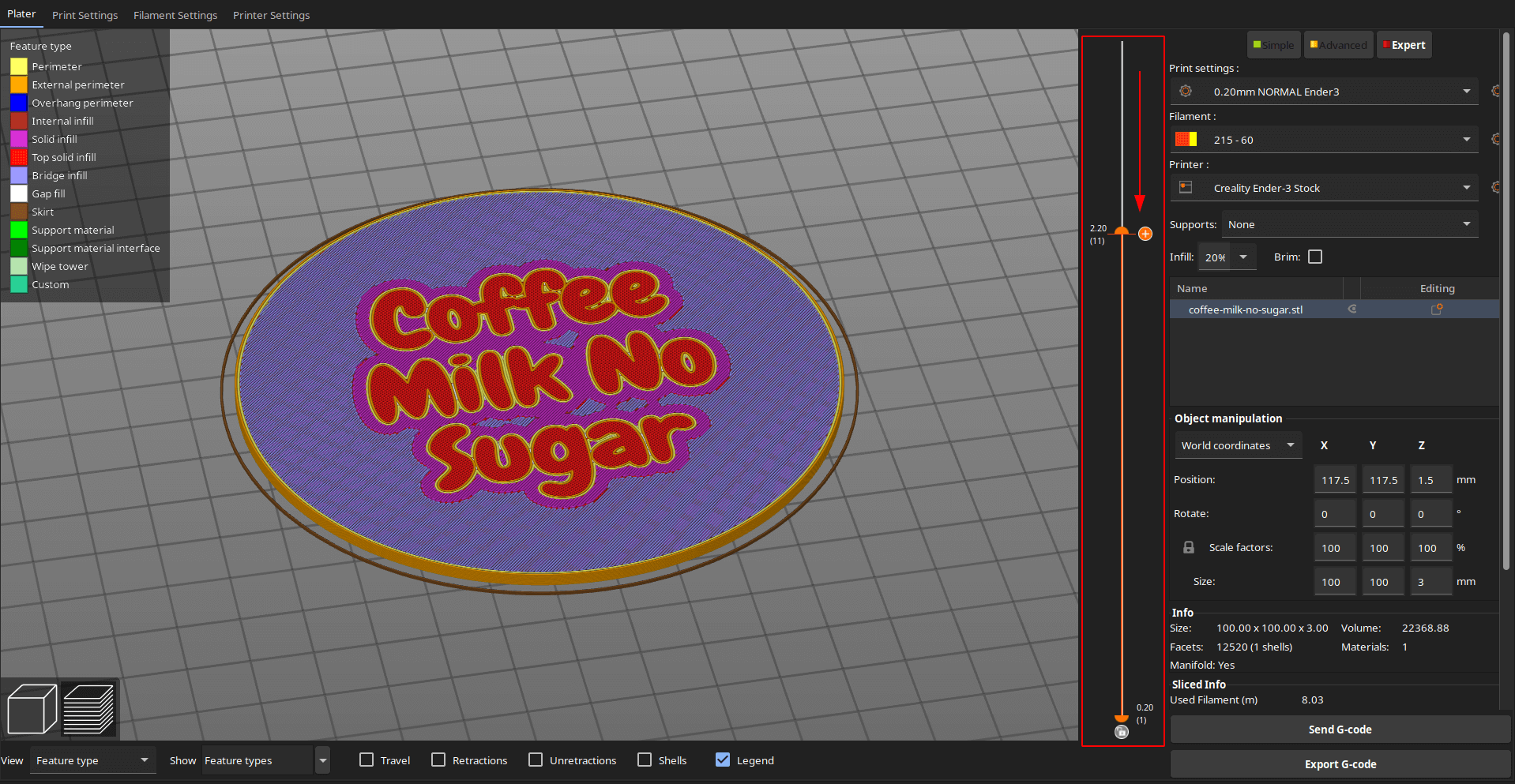 The sliced model will change colour, and you will need to slice the model again.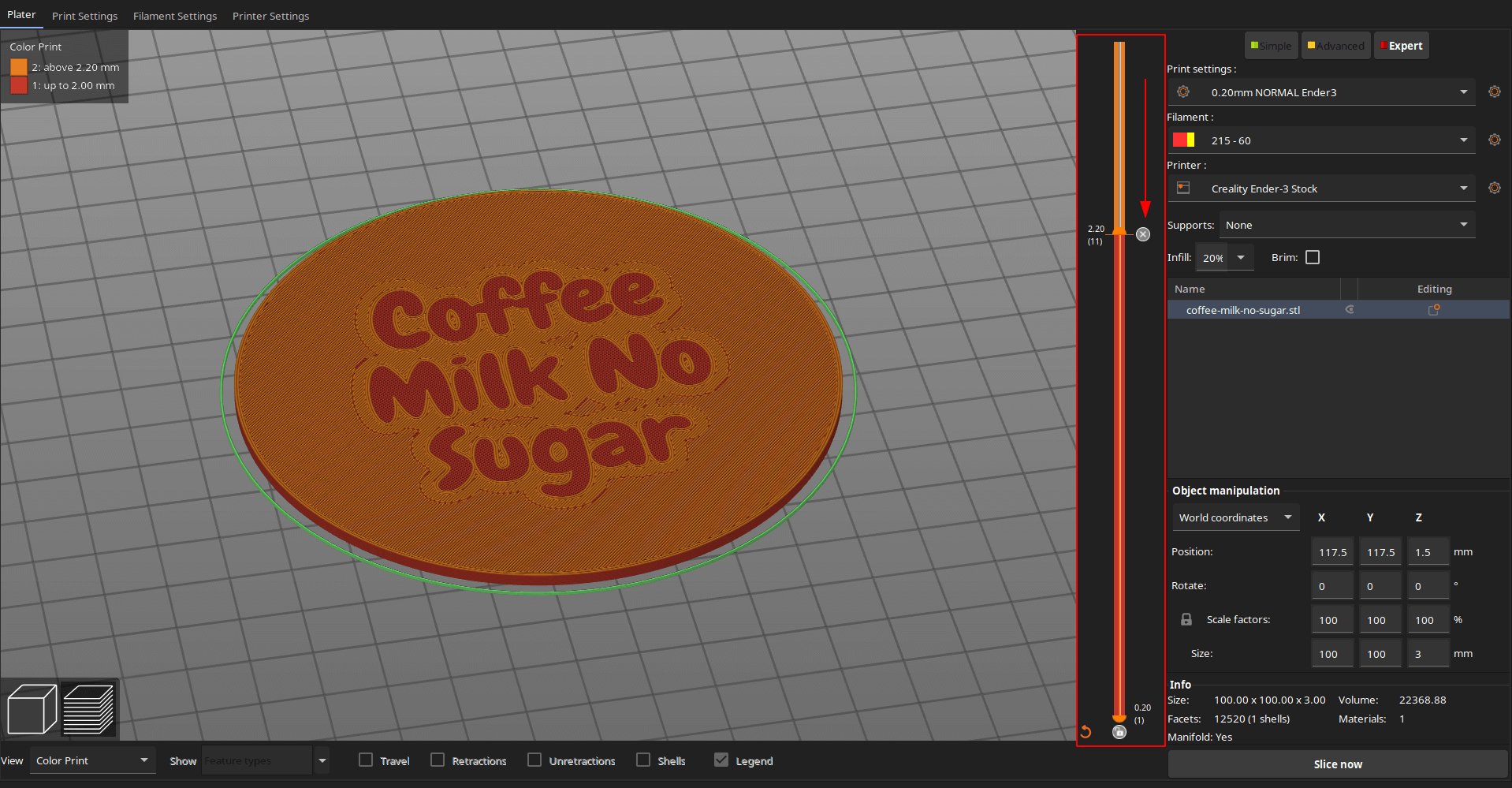 The printer will stop when it gets to this layer, and ask you to change the filament. Just follow the onscreen instructions of the printer when it gets to this point.
Assuming all goes well, your finished product should look something like the gallery below.